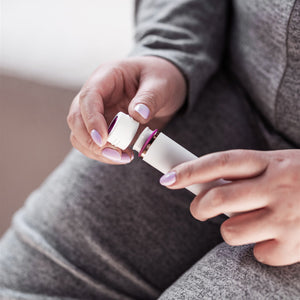 Batteries
2 AA batteries (Carbon-zinc)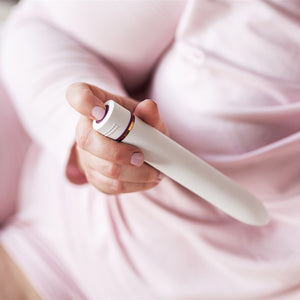 Made of silky smooth ABS plastic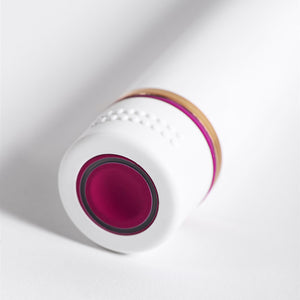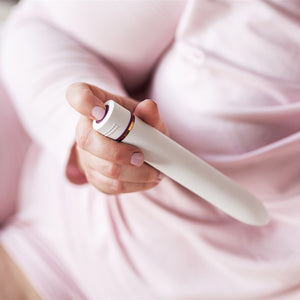 Benefits
The use of Floravi massagers has many advantages:
- It allows to familiarise yourself with the type of stimulation that accentuates your pleasure and maximize your well-being.

- Counter the effects of anorgasmia or the difficulty of getting orgasms

- Counter certain effects of menopause

- Allow the production of substances beneficial for health such as endorphins and oxytocin

- Helps increase desire

- Explore sensations with a partner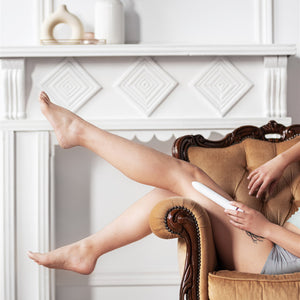 How to use
Step 1
To activate the massager, quickly click on the button on the cap: the light will come on and the vibration will switch to its first mode.

Step 2
To navigate between the 7 modes of vibration, click the button quickly; the first 3 modes are constant vibrations, while the other 4 are pulsating modes.

Step 3
To turn off the massager, press and hold the button for 2 seconds or until the massager turns off.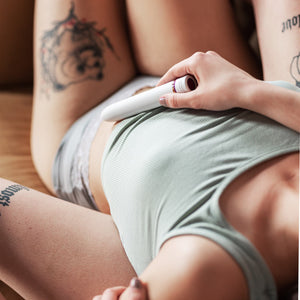 Maintenance
Hygiene measures are essential to ensure the proper balance of the vaginal flora. For best results, disinfect your massager with the Floravi Steri-Clean before and after use. Always store your massager in its original packaging, protected from dust and at room temperature.


Avoid leading batteries inside the massager.


It is not recommended to share your massager with other people. If this happens, use a condom.


It is important not to use alkaline batteries with the massagers.


To be sure to not ruin your massager and maximize your experience, use a water-based lubricant such as Floravi Water based lubricant.
Essentials
Don't forget to add the water-based cleaner and lubricant to your cart